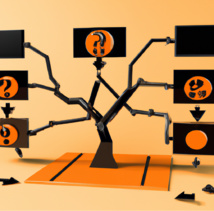 By its very nature our line of business is complex and requires the manipulation of a great deal of information in different operations and analyses.
It is not always easy for our customers to know which service to turn to for the information, service or solution they seek.
To assist you in this process we have organized our activities into three main areas:
Data & Marketing Services
The compuBase database is the central core of our business. It is the most important source of information on professionals of the ICT industry in EMEA. We offer marketing and analytical services using the information in our database.
Channel Consulting
This activity concerns the compuBase services and solutions designed to help manufacturers and software publishers to create, optimize and analyze their distribution channels on both a national and international level.
compuBase is developing its online expertise and services , particularly web based services to provide you with the means of saving time and being more efficient in your daily dealings with the ICT industry.

You are lost....?
OTHER LINKS