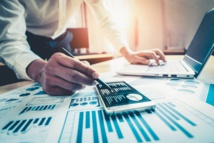 This activity comprises all our services and solutions designed to help vendors create, optimize and analyze their indirect sales channel - both at the local and international level.
We provide:
You can estimate your potential distribution channel size with our tool
Our Online Selection Tool
compuBase has developed a sophisticated yet really easy-to-use Partner-selection tool. It allows you to set your own partner target and instantly get a count of partners relevant to your activity. The targeting feature is available without subscription..
OTHER LINKS