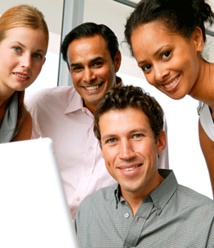 compuBase is unique because although we are based in France 60 % of our personnel are international. Interesting work, a European culture and a high level of individual responsibility are some of the reasons people enjoy working here.
Internship - Marketing Assistant
compuBase is offering an internship for 6 months in our European marketing department for an assistant analyst.
WORK DESCRIPTION:
Assistance in preparing analytical content for various market studies and country reports
Assistance in the creation and publication of analytical content for our web and social media communications
Assistance with marketing content creation

CANDIDATES:
Candidates should possess a working knowledge of data analysis, be proficient with Excel and preferably understand the use of online marketing/communication tools. They should be organised, creative and have good relational skills. The candidates must be fluent in French, preferably with a good working use of English.
To apply, please send your CV & cover letter to contact@compubase.net
OTHER LINKS