Create Your Own Target With
Our Online Selection Tool
For further information about our channel statistics and services Contact us here
compuBase has developed a very sophisticated yet easy-to-use Partner-selection tool. It allows you to set your own partner target and instantly get a count of partners relevant to your activity. The targeting feature is available without subscription..
Creating an interesting target of companies requires selecting criteria: example Integrator in France of more than 5 people.
Then after having acted on this target, export, make statistics, save for later use etc...
This tutorial helps you understand how to easily use this interface. We've tried to make it easy to use, but this tutorial will let you enjoy it even more.
See the other tuto
Extract of available criteria to find your ICT Partners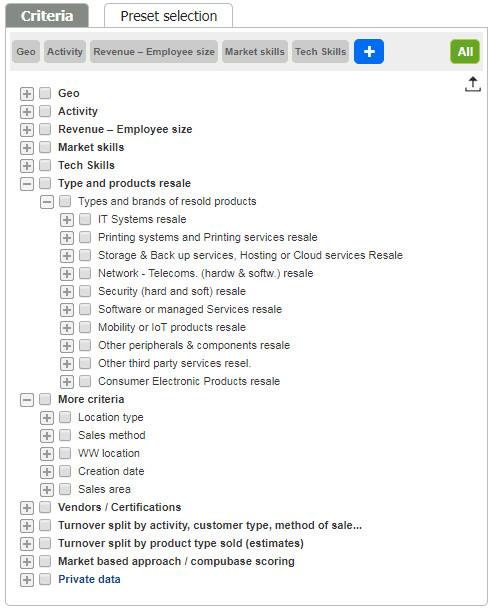 Click on the image above to see more criteria
We have pre-designed targets for you