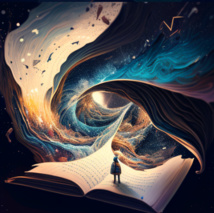 BUSINESS
ICT (Information Communications Technology)
- encompasses all technologies used for the communication of information, including mediums for recording, broadcasting, and communicating through voice, sound, or images.
Today, information is most often facilitated through personal computers or any networked device, mobile or not, that can access the internet. Information can be transferred using satellite systems or intercontinental cables.
Information technology has become a central hub for communicating information, and is most commonly associated with the use of computers either directly or via the internet.
ICT Manufacturers
- companies whose business is focused on manufacturing or exclusive representation of a manufacturer.
IT (Information Technology)
- represents the study, design, development, implementation, support or management of computer-based information systems, particularly software applications and computer hardware. IT deals with the use of electronic computers and computer software to convert, store, protect, process, transmit, and securely retrieve information.
ACTIVITY
PC Assembler
-
System Builders
– A PC assembler is a person or company that builds personal computers (PCs) by assembling components for fully functional personal computer systems. These components may include processors, motherboards, memory, storage devices, power supplies, and peripherals, which the assembler purchases from various manufacturers and suppliers. The assembler may also install the operating system, software applications, and drivers according to the customer's specifications. PC assemblers may be individuals or small businesses who create custom PCs for customers with specific requirements and may also offer technical support and maintenance services. System builders often assemble larger systems, such as servers and network-attached storage (NAS).
Distributor
– A distributor is a seller of products to retailers, industrial, commercial, institutional, or other professional business users, or to other wholesalers. The distributor frequently physically assembles, sorts, and grades goods in large lots, breaks them into smaller lots, repacks them, and redistributes them to their clients.
Distributor - Broadliner
– is a big-size distributor servicing a wide variety of accounts and selling a wide variety of ICT products.
Distributor - VAD -
stands for
Value Added Distributor
. It is a distributor specialized for specific categories of products or that addresses specific vertical markets.
Consulting
– Consulting companies provide advice and design services to help businesses with the deployment and processes related to IT or Telecom issues.
Integrators
, also known as
System Integrators
or
SIs,
link together different complex computing systems and software applications either physically or functionally. They add value to the system by bringing together discrete systems using a variety of techniques such as computer networking, enterprise application integration, business process management, or manual programming.
System integrators could specialize in software or web services (known as "
Software solutions or services integrator
") or in telecoms and network systems and appliances (known as "
Telecom & network infrastructure integrator
)
Software publisher
– Software companies that develop in house software meant for general use by companies (i.e. linguistic tools, word-processing, antivirus).
ISVs (Independent Software Vendors)
are companies specialized in developing or selling software, usually for niche markets, such as real estate brokers' software, scheduling software for healthcare personnel, barcode scanning, and stock maintenance. Specialized products generally offer higher productivity to organizations than more generalized software, such as basic spreadsheet or database packages. ISVs make and sell software to be added to platforms.
Software publisher for a specific company process (ISV)
are software publishers that develop in-house software addressing generic corporate needs, such as accounting software, networking software, CRM software, and so on.
Software Publisher dedicated to a a specific business (ISV)
– Software publishers specific to a trade or profession (ISVs) are publishers that develop in-house software addressing a specific industry or activity, such as Catia for the computer-aided design (CAD) and computer-aided manufacturing (CAM) industry.
Master VARs
are companies specialized in taking products from wholesalers, combining them with their own intellectual property, and selling them to fellow value-added resellers (VARs) and end-user customers. Sometimes they can act as a local distributor in countries where distributors are less present.
Major Assemblers
are companies whose business is focused on assembling ICT products and do not sell directly to companies or end-users. Quite often, they use their own brands even if their intellectual property value is poor.
OEM stands for Original Equipment Manufacturer.
It refers to a company that produces components or products that are used as parts in another company's product. The OEM company typically produces these components or products according to the specifications provided by the other company, which then integrates them into their own product and markets it under their own brand name. The OEM may or may not be credited or recognized for their contribution to the final product.
Resale to companies
(assemblers, hardware, software, services, etc.) are companies that buy and resell ICT products to end-user companies.
Resale-to-consumer
businesses are those that purchase and resell ICT products to end users. These may be companies specializing in IT or from mass distribution.
Telecom and network systems integrators
are service companies that handle all or part of the integration of hardware and software dedicated to telecommunications and network usage.
Telecom services
– are companies that provide services for Telecom needs, which can be subcontracted or outsourced.
VARs (Value Added Resellers)
– are companies that add additional features or value to existing products, and then resell them as integrated products or complete "turn-key" solutions, usually to end-users. This practice is common in the electronics industry, where, for example, a software application might be added to existing hardware. Value can be added through professional services such as integration, customization, consulting, training, and implementation, or by developing a specific application for the product designed for the customer's needs which is then resold as a new package. VARs often incorporate platform software into their own software product packages. The definition of VARs is evolving, with many of them becoming MSPs (Managed Service Providers).
INDIRECT CHANNEL
First Tier
– refers to companies in the business of distribution who serve as selling locations for certain brands. They represent the first level of the indirect distribution chain.
Second Tier
– refers to companies who have selected First Tier resellers as one of their suppliers for a certain brand and who generally sell to the end-user. They represent the second level of the distribution chain."
ICT DISTRIBUTION ACRONYMS AND WORDINGS
MDF (Market Development Funds)
– are monetary funds given by a manufacturer's sales or marketing department to help a partner/reseller/distributor sell its products or to market the manufacturer's brand. The percentages or amounts vary according business or products. Typical amounts are 1 - 1.5% of product sales.
POS (Point of Sale or Point of Service)
– can mean any type of retail establishment: a retail shop, a checkout counter in a shop, or the location where a transaction occurs. More specifically, it often refers to the hardware and software used for checkouts, the equivalent of an electronic cash register.
PAM
- Portfolio Addressable Market. A sub part of TAM, restricted on products or services that a vendor or a distributor has available into its catalogue.
TAM
- Total Addressable Market: s the overall revenue opportunity available or foreseen for a specific range of product or service.
Sales In
– represent the number of products sold by a manufacturer to the first tier resellers. This is an illusory estimation as these products might or might not be sold to the end-users.
Sales Out
– represent the manufacturer's effort to sell its products at the second tier level.
SOW (Share of Wallet)
– is a survey method used in the performance management that helps managers understand the amount of business a company gets from specific customers. It represents the percentage of a customer's expenses for a product that goes to the company selling the product.
TCO (Total Cost of Ownership)
- is a financial estimate designed to help consumers and enterprise managers assess direct and indirect costs commonly related to software or hardware. It is a form of full cost accounting and reflects not only the cost of purchase but all aspects regarding the further use and maintenance of the equipment, device, or system considered.
Churn
, also known as customer attrition, refers to the rate at which customers discontinue or cancel their subscription or relationship with a company over a given period. It is a metric that measures the number or percentage of customers who leave a company's product or service within a certain time frame, typically a month or a year. Churn is an important factor in determining customer lifetime value and the overall success of a business.
CLOUD ACTIVITIES
Cloud Technology Provide
r is a manufacturer or publisher that provides hardware or software solutions to build Cloud Datacenter.
MSPs - Managed Service Providers
are companies that provide cloud-based services and cover sub-activities such as Cloud Providers and Managed Services Resellers.
Managed Services Resellers sell cloud services through subscriptions or usage-based billing. These services can come from either their own development or from third-party vendors or a mix of the two.
Cloud Service Provider (CSP) - A Cloud Service Provider is a company that utilizes data centers to offer their clients virtualized resources, which are usually charged for usage.
Managed Security Service Providers (MSSP)
are MSPs highly skilled in security and network monitoring.
DataCenter
- Physical space designed to accommodate servers and manage priority to the energy problems of access to flow and high physical security of networks, hosts servers for both cloud providers and clients
Cloud Builder
- A system Integrator or reseller that sells and implements the infrastructure and solutions to create private or public clouds.
Cloud Advisor/Cloud Evangelist
- Consultant specialized in developments and the transition from an information system to the cloud . The consultant may be external to the IT field but must know how to integrate Cloud bricks into its offer.(consultants in a specific subsegment/Web agency/Other
Cloud Application Provider - ISV
- Software vendor in "Software as a Service" (SaaS mode). Business model is based on licences, training and sometimes specific implementation services.
Cloud Platform Broker
- Aggregator of different SaaS or Cloud offerings in a catalogue, arbitrating their advantages and disadvantages in order to market to a target of partners. Their business model is based on advertising, lead generation and resale.
Cloud/SaaS Marketplace -
A platform that aggregates services and SaaS solutions from different vendors. These bouquets of solutions may be proprietary or marketed as white label platforms. Their business model is based on advertising, lead generation and resale.
Cloud Comparison sites
- Company comparison (benchmark) different suppliers to measure "objectively" their respective performances. Their business model is based on advertising, benchmarking, lead generation and sometimes resale.
CLOUD TECHNOLOGIES
IaaS
- Infrastructure as a Service (IaaS) is the first layer of the cloud, where the provider maintains virtualization, server hardware, storage, and networks. By extension, the IaaS provider can be used by providers of PaaS and SaaS.
PaaS
- Platform as a Service (PaaS) is the second model of Cloud, where the provider maintains runtimes, SOA integration, databases, and server software. By extension, the PaaS provider can be used by SaaS providers and relies on IaaS providers.
SIaaS & SaaS - SaaS
is the ultimate cloud layer, where the provider maintains applications. By extension, the SaaS provider relies on offerings via other IaaS and PaaS providers. When this layer refers only to the management of the infrastructure it takes the name of IaaS, and when it includes the concepts of infrastructure management and security, it is sometimes referred to as SIaaS - Security Infrastructure as a Service.
BPS
- Basic Print Services or the provision of basic services related to printing such as the sale of printing capability on a rental basis, on-site maintenance, etc.
MPS
- Managed Print Services extends the notion of basic print services to include software services management, print administration tools, and related monitoring services. It can be likened to a form of outsourcing printing.
MDS
- Management Document Services extends the notions of MPS to include process management and management of software streams. It also touches on dematerialization and the management of document authenticity.
OTHER IT TECHNOLOGIES



AI - Artificial Intelligence technology
, sometimes called machine intelligence, refers to the intelligence demonstrated by machines that are able to increase their capacity through the use of machine learning algorithms.
Machine Learning Technology
- Machine Learning is the study of algorithms and mathematical models that computer systems use to progressively improve their performance on a specific task.
Algorithm Economy
- The algorithm economy is a term used to describe the evolution of microservices and the functionality of algorithms to drive sophisticated application designs. The term is based on the utility of the algorithm in machine learning, artificial intelligence, and other processes where software evolves beyond the limits of its original programming through the use of smart algorithm design.
BI Technology
- Business Intelligence comprises the strategies and technologies used by enterprises for the analysis of business information.
Blockchain Technology
- Blockchain is a technology used in cryptography that prevents information from being altered through the use of a distributed system of control.
Big Data Technology
- Big Data refers to a broader field than just Business Intelligence and includes data with a higher level of complexity in terms of volume, variety, and velocity.
Fourth Platform Technology
- The Fourth Platform is an aggregate of technologies such as AI, IoT, Quantum Computing, and massively distributed Grid computing approaches.
IoT Technology
- The Internet of Things (IoT) is a network of devices, vehicles, and home appliances that contain electronics, software, actuators, and connectivity that allow these things to connect, interact, and exchange data.
Quantum Computer Technology
- A quantum computer is a device that performs quantum computing. Such a computer is fundamentally different from binary digital electronic computers based on transistors and capacitors. Whereas conventional digital computing requires that the data be encoded into binary digits (bits), each of which is always in one of two definite states (0 or 1), quantum computation uses quantum bits or qubits, which can be in superpositions of states.
VR Technology
- Virtual Reality is an interactive computer-generated experience that takes place within a simulated environment. It primarily incorporates auditory and visual feedback, but may also allow for other types of sensory feedback, such as haptic.
OUTSOURCED ACTIVITIES



BPO - Business Process Outsourcing
- involves the transmission of processes along with the associated operational activities and responsibilities to a third party, with at least a guaranteed equal service level, and where the client retains firm control over the vendor for mutual long-term success. BPO is positively related to the search for more efficient organizational designs, such as cost reduction, productivity growth, and innovative capabilities.
ITO - IT Outsourcing
- involves outsourcing of computer or internet-related work, such as programming, to other companies.
KPO - Knowledge Process Outsourcing
- involves outsourcing of jobs that require knowledge, skill, and expertise. The work in KPO involves processes like market research, survey analysis, data mining, etc. KPO includes information-related business activities that are competitively important or form an integral part of a company's value chain.
OTHER LINKS