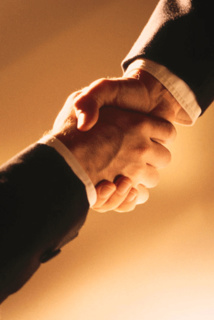 What we provide:
Fast processing of your requests: Our team is specialised in dealing with requests from agencies. You will receive your counts and estimates generally within a few hours.
Commercial flexibility: We know it is always difficult to satisfy clients. We will do everything to ensure that your role is simplified, that the work we produce together is of the highest quality and that your client is satisfied.
To request a partnership contact us
What we are looking for :
We are looking for partners with local or global coverage.
We are seeking partners in every country, especially for the following countries or areas:
• Australia - NZ
• Austria
• Germany
• Benelux
• Spain
• Hungary
• Italy
• Scandinavia
• Poland
• Czech Rep.
• Russia
• Switzerland
• United States
• Canada
• Latam
• Asia
compuBase is also proud to work on various Channel topics with other ITC Consultants such as:

- ARTHUR D LITTLE
- CANALYS
- E&Y
- EUROLAN
- IDC
- IDATE
- Gartner
- GFK

And various business development organizations such as
- US EMBASSY
- German Chamber of Commerce
- ...

Some of our 250 clients in the marketing business

3wP… DE | a+s… DE | A1 … DE | ABA… SP | ABE… SP | ABE… FR | ABE… GB | ACT… FR | ADE… FR | ADH… FR | ADL… FR | ADR… FR | AGE… FR | AGI… CH | AID… IT | AJE… FR | ALC… FR | Ali… DE | Alp… DE | ama… DE | ARE… FR | ARG… GB | ART… IT | AST… GB | AUR… FR | Ave… DE | AXC… FR | Axi… DE | Axi… DE | BCH… GB | BES… DE | BI … GB | BLI… GB | BLU… NL | BLU… GB | BNZ… FR | BOL… NL | BRA… FR | BRA… SP | Bru… DE | bus… CH | CAD… FR | CAN… GB | CAN… NL | CBS… GB | CEC… GB | CEE… DE | CEG… FR | CEL… FR | CEL… FR | CHA… FR | CHA… GB | CHA… GB | CL … FR | CLE… GB | CO … FR | CO-… FR | COM… FR | COM… FR | COM… BE | COM… NL | CON… DE | CON… GB | COR… FR | COR… GB | CPM… SP | cR … CH | CYA… GB | CYA… GB | D&B… GB | DAT… GB | DAT… GB | Dat… DE | DE … NL | DEC… SP | DEL… FR | DEL… GB | DEN… GB | Deu… DE | Deu… DE | DEV… FR | DG … FR | DIA… DE | DIB… FR | die… DE | DIE… FR | Dig… FR | DIG… GB | DIR… FR | DIR… GB | DWA… GB | E:s… CH | EDI… IT | EFF… FR | EIM… SP | EIM… GB | ELO… SP | EN … FR | ENI… GB | E-Q… SP | EUR… GB | EUR… FR | EUR… GB | EUR… FR | e-V… DE | EXP… FR | FAK… DE | FCB… FR | fh … DE | FID… SP | FOS… GB | FOX… GB | FUS… GB | FUS… GB | GCL… GB | GFK… GB | GOO… FR | GOT… SP | GRA… IT | GRE… SP | Gri… DE | H2 … GB | HAR… GB | HAR… GB | HAR… BE | HAR… GB | HAR… DE | HIG… FR | HIS… FR | IBD… FR | ICM… GB | IDC… SP | IDC… FR | IDC… IT | IDC… GB | ILK… DE | Ind… DE | in-… DE | inn… DE | INS… GB | INT… GB | IRS… GB | IT … GB | IT … FR | IT … GB | it-… DE | JAY… GB | KAD… GB | KAN… FR | Kar… DE | KIN… GB | KNO… BE | KUD… GB | Kün… CH | Let… DE | LF … SP | LIL… GB | M2R… FR | Ma-… DE | MAN… FR | MAR… GB | MAR… FR | Mar… FR | MAR… SP | Mar… CH | MAR… FR | MAR… FR | MAX… GB | MED… FR | MED… FR | Men… DE | MER… GB | MET… GB | MOD… SP | MRM… GB | Net… DE | NET… IT | NET… GB | NET… FR | NET… IT | NMF… DE | O.R… GB | OLI… FR | OMD… FR | ONC… SP | ONC… FR | OnC… DE | ONC… GB | ONC… AE | ONC… NL | ONC… IT | OnC… S | OPI… FR | opt… DE | ORC… GB | OUT… GB | OUT… BE | PAD… FR | PAR… GB | PAU… GB | PER… FR | pho… DE | PHO… GB | PIE… FR | PIE… FR | POL… SP | POU… FR | PRI… IT | PRO… GB | pro… DE | Pro… CH | PRO… GB | PRO… FR | PUR… GB | QUA… GB | rad… DE | REA… GB | Rel… DE | RES… GB | REV… FR | RHE… GB | RID… GB | Rie… DE | ROL… FR | RON… GB | SAC… FR | Sal… DE | Sal… DE | SAM… SP | SAR… FR | Sch… DE | SEA… FR | SER… NL | SER… GB | SER… IT | Ser… FR | SIG… DE | SKO… NL | SKY… GB | SOC… FR | SOL… GB | SOS… FR | Sta… DE | STB… GB | STR… BE | SUM… GB | SZ … DE | TEA… SP | TEC… FR | tec… DE | TER… IT | THE… GB | THE… GB | THE… FR | The… DE | THE… GB | THE… GB | TIK… GB | TLS… GB | TNS… FR | TRI… FR | TWO… GB | U-P… FR | VAN… NL | VOL… GB | WEK… DE | WEL… FR | Wer… DE | WIN… SP | Wir… DE | wob… DE | WOR… DE | Wun… DE | ZEN… GB |
OTHER LINKS