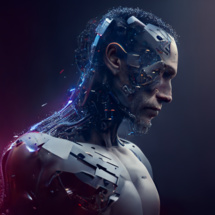 AI - Artificial Intelligence
covers a wide scope of technologies such as
Machine Learning
Natural Language Processing
Image Processing
Speech Processing
but also by extension
Big Data
Business Intelligence
RPA - Robot Process Automation
HPC - High Performance Computing
Network / Data Security
Technologies involved are
Quantum computer and super server for processing
Cloud for data concentration and hosting
IoT for data collection
Devices for usages
Volume of ICT companies within AI universe by main activity
Volume of ICT companies with AI related skills
Click on any cell to have an access to the list
Volume of ICT companies with specific AI activities
Click on any cell to have an access to the list
THE 10 MAIN MARKETS WHERE AI - ARTIFICIAL INTELLIGENCE OUTPERFORMS!
Research and Scientific
Pharmacy - Medical
Chemicals - Oil
Insurance
Aeronautics
Energy & Utilities
Industrial Equipment
Logistics
Transport
Automotive
THE TOP 10 MARKETS IN VOLUME OF ICT PARTNERS SKILLED FOR AI - ARTIFICIAL INTELLIGENCE
Bank and finance
Medical - Health
Distribution - Retail
Industrial Equipment
Insurance
Education / Training
Government - State
Pharmacy - Medical
Transport
Government Bodies
THE TOP 10 MOST INTERESTING MARKETS
Best rank for outperforming and volume - mix of the two above
The ranks below is a mix of the two previous ranking, indicating what are the market where the number of partners addressing a vertical is interesting at the same time in volume and in percentage of ICT partners skilled for AI.
Insurance
Pharmacy - Medical
Industrial Equipment
Bank and finance
Transport
Logistics
Distribution - Retail
Research and Scientific
Medical - Health
Chemicals - Oil

THE TOP A.I. ORGANIZATIONS
OpenAI: OpenAI is a research organization based in San Francisco, California that is dedicated to developing and promoting artificial intelligence in a responsible and safe way. OpenAI was founded in 2015 by a group of entrepreneurs, researchers, and engineers with the goal of advancing the field of AI and making it more accessible to people around the world. OpenAI conducts cutting-edge research in the field of artificial intelligence, developing new AI algorithms and techniques for a variety of applications. Some of the organization's most notable projects include GPT-3 (ChatGPT), an advanced language model that can generate human-like text, and OpenAI Gym, a platform for developing and comparing reinforcement learning algorithms.
Alphabet, Inc. (Google): Google is one of the largest companies in the AI market, with a focus on machine learning and natural language processing. Google's AI technology is used in a variety of products, including Google Assistant, Google Translate, and Google Photos.
Amazon: Amazon is another major player in the AI market, with a focus on AI applications for e-commerce and customer service. Amazon's AI technology is used in products such as Amazon Alexa, Amazon Web Services (AWS), and Amazon Go.
Microsoft: Microsoft is a leading provider of AI technology, with a focus on developing AI solutions for the enterprise. Microsoft's AI offerings include Azure AI, Bing, and LinkedIn.
IBM: IBM is a pioneer in the AI market, with a focus on developing AI solutions for a variety of industries, including healthcare, finance, and retail. IBM's AI offerings include Watson, PowerAI, and Watson Studio.
Baidu: Baidu is a Chinese company that is leading the way in AI technology, with a focus on speech recognition, computer vision, and autonomous vehicles. Baidu's AI offerings include DuerOS, Baidu Brain, and Apollo.
These companies are among the largest and most influential players in the AI market, and they are driving the development and adoption of AI technology across a variety of industries.
FURTHER LINKS THAT MAY INTEREST YOU