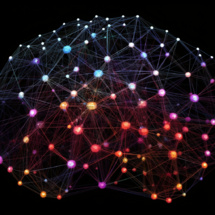 For various reasons, you may not want to have online access to our database. Perhaps you are an IT manager who only wants to automatically enrich your CRM/PRM or SI.

compuBase provides solutions specifically designed according to your needs to get the best value of the compuBase data.






These solutions can be run automatically or on request via web services. The following features can be set up for you:
- Only new companies that have been qualified and belong to specific targets
- Changes in a company profile
- Retrieval of information to enrich a profile using a specific ID (such as VAT numbers, web domains, etc.)
- Enrichment of contact emails (for GDPR compliance, according to your country's regulations)"
- Retrieve information about company disappearance / merge
- ...
Availability by Formula
CATEGORY >
ONE OFF
SUBSCRIPTIONS

DEPTHS / FORMULA

DATA ONLY
DATA & UPDATE
OPEN ACCESS
DATA & WEB
PLATINUM
ADVANCED (Modular)
•
•
PRO + (Full Profile)
•
•
•
•
EXPERT+ (Full Profile)
•
•
•
•
•
Availability by Formula
CATEGORY >
ONE OFF
SUBSCRIPTIONS

SERVICES / FORMULA

DATA ONLY
DATA & UPDATE
OPEN ACCESS
DATA & WEB
PLATINUM
Consulting to define a target
•
•
•
•
•
On going consulting support
•
•
•
Training
•
•
•
Updates
•
•
•
•
On-Line Access
•
•
•
•
Targeting Tool
•
•
•
•
Online Export in Excel
•
•
•
Data via Web Services
•
•
•
Private Criteria
•
•
Matching Tool
•
•
•
Full profile via Direct Access link
•
•
Other Information