1. Ensure that your data consultant understands your business and the activities you are targeting.

This may seem obvious, but analysis of our quality control shows that targeting errors are more often than not caused by a problem related to understanding. This is particularly the case in the IT sector where acronyms such as MSP or VAR are rife. These catchall expressions can have different interpretations depending on the professions and the products they are referring to (
See the compuBase consulting definitions here
).
2. Explain exactly what you want to use the data for.
Telemarketing operations, postal mailing/ emailing campaigns, creating a database… depending on the kind of project you are purchasing the data for you will need certain types of information more than others. Be as accurate as possible regarding your requirements and don't hesitate to ask for the impossible, you may be surprised at just how much information is available (
See the information available at compuBase here
).
3. Make sure that the volume of data you acquire is appropriate for the actions you are planning.

There is no point in purchasing a database of 5,000 companies if you just have one salesperson, using a direct approach. A telemarketer will struggle to handle 50 contacts a day correctly. Depending on his/her workload, a 'hunter' salesperson will rarely manage over 25 productive calls a day and a 'nurturing' salesperson will rarely go above 10 to 15.
4. Give your sales team the information and trust them to use their intelligence.

For a direct approach, supply as much information as possible; a salesperson's time is always more expensive than the information you buy, and if that information can optimize their research you will win overall. If your budgets are tight, it's better to buy a smaller volume but a greater depth of information.
5. For marketing operations, don't restrict your targets by using too many detailed criteria.
Remember, the more refined the database, the greater the risk of having certain information fields that will not be completed. Ask about the rate of completion for the information fields you want to use for your targeting. For example, there is no point in using turnover as an eliminating criterion if the database you are thinking of using only has 50% of the companies with information for this field. You will be missing out on 50% of your selection.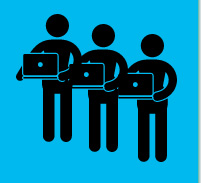 6. Use the number of employees rather than the turnover to determine a company's size.

In the IT sector the criteria 'turnover' and 'number of employees' can vary tremendously depending on a company's primary activity, particularly for those working in distribution. However, as salaries are more or less homogenous throughout the industry, the margins to pay staff are the same.
7. Specify if you want to contact subsidiaries or just headquarters.

You don't always need to contact the secondary establishments of an organization. There is no point in ladening your data file with unnecessary information you don't need.

8. Enriching your database will help you to segment your messages.

Your data supplier can often do this for you; explain the segmentation you need, so that they can create the columns required to filter the information. A message with a well targeted 'hook' is always more effective.
9. If you're not sure about your target or your supplier, request a data sample.

Just a few company names will tell you if you are on the right track and you can check details such as if the postal addresses are normalised to meet local postal distribution requirements.
10. Ask for an example of a delivery file.

What seems obvious to you isn't necessarily obvious to your supplier. An example of a delivery file may not contain the same selection as your target, but it will give you an idea of the data fields you will receive. Remember, the fact that you request the use of filters to make a selection does not mean that the final target delivered will contain the information in the fields used to apply the filter. For example, if you filter a selection by company activity, unless you request it, your final target will not contain the column with information on the company activity.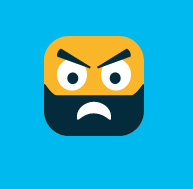 11. It's Ok to be demanding, but not delusional!
No one can possibly finance nor supply a database that is fully maintained in real time. So it is quite normal for there to be errors – companies or contacts that no longer exist, or that have changed.
A database is a bit like a good wine, the older it gets the richer the information it contains. The information provider should have the know-how to balance capitalizing on the information with their ability to update that information.
Make sure you know the conditions for being reimbursed for any errors; the level at which these become applicable, the unit amount that is reimbursed and what form reimbursement takes. (
See compuBase's conditions for reimbursement here
).
12. Choose the way you access /acquire the data to suit your requirements.
It is not necessarily the right thing to purchase the data. If you don't intend to use your target regularly, don't integrate it, consider renting it.
13. When it comes to budgeting, make the distinction between what concerns data infrastructure and what concerns operational or tactical issues.
Your database can be an extremely powerful asset in the long term. To be efficient, keeping a record of actions carried out on prospects is just as important as keeping one on clients. However, you may not be able to manage this on a monthly basis. Discuss objectives with your management and ask to have the means you need to do so.
14. Only integrate information into your system that you already know how you will update.

For example, you may decide that direct phone numbers will be updated by the sales team, and that you will use an external source to update the 'targeted markets' or 'turnover' fields. Your decision should be based on the probability of the information being updated and you should choose whatever is the most effective means to avoid sedimentation of the information, and a loss of confidence in the data by your marketing and sales teams.
15. NEVER expect that the sales team will update the database.

Don't incentivize this, it is simply counter-productive. A salesperson's job is to visit/contact clients, to listen to/uncover their problems, to create a relational asset for your company, and above all to sell.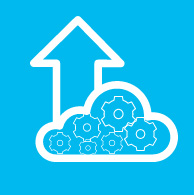 16. Maintain and enrich your databases via web services or API.
More and more suppliers like compuBase provide web services which allow you to update your data automatically. You can automatically retrieve a company's turnover or activity information or even the turnover for all of your competitors for a product category, as well as obsolete companies, new companies etc. Just inquire.
17. Subscribe to an online platform to access and use your selected target rather than integrating it into your database.

Especially if your IT department is unavailable, or if you don't have the means to update the information yourself. You will gain in terms of independence, reactivity, overall data quality and even in terms of cost.
18. Three figures to keep in mind:
For every 1 €/$/£ invested in data, you will spend 9 on sales and marketing. Data is the foundation. Find the right price, but do not skimp on quality.
65% of the informative value of a profile changes each year.
Thinking that a badly maintained database doesn't cost much for emarketing is true. However, it will cost you a fortune in missed sales opportunities. The ratio is 1 to 100. An email that isn't delivered doesn't cost much, unless it costs the sales opportunity you missed.
19. Manage the GDPR
Whatever guarantees you may have from your data supplier,
you
are ultimately responsible for the proper use of the data you acquire or for which you have a license, simply because no supplier can replace your obligations regarding your contacts, nor control your communication.
20. Measure, measure, measure and benchmark…
Anything that cannot be measured is worthless. No one will ever give you a certificate of satisfaction for the perceived value of your data, but they will for the results of your operations.
21. Ask us for your ideal target…
Now it's time to go next step, what is your target? how we can be helpful,
contact us
.
You might be also interested by
USEFUL LINKS