Why Africa?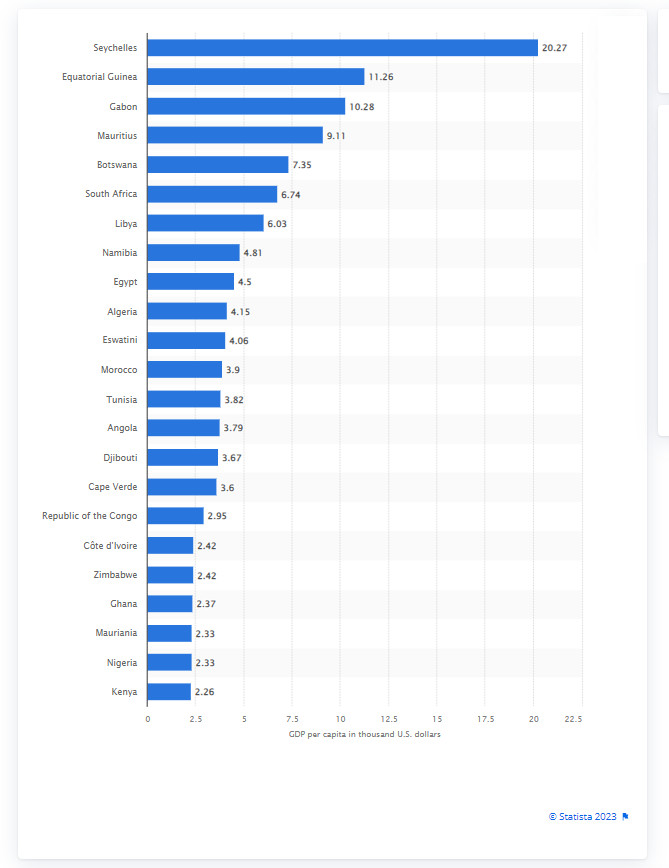 The weight of Africa in global trade is relatively low, estimated at just over 3.5% of total world trade.
This figure can vary depending on the sources and the years. Africa is mainly an exporter of raw materials like oil, minerals, and agricultural products. The continent faces various challenges, including low economic diversification, insufficient infrastructure, and tariff and non-tariff barriers that limit its integration into global trade. Nonetheless, Africa is considered an emerging market with significant growth potential. Looking at Africa is looking at the future. By 2050, one in four individuals will be African.
The population is young, eager for technology, and increasingly urban. Africa's weak infrastructure has played a positive role in the adoption of the latest technologies. This has been seen in the telecommunications field, where wired technology has been skipped in favor of mobile phones (which have also become content distributors and payment methods). It's a continent that can be approached using just three languages (English, French, and Arabic), and where market shares are still relatively cheap. Above all, it's an area where the GDP has increased by an average of nearly 4% (except for 2020), and where, according to the IMF, it will continue to grow between 4 and 5% for the next 10 years to come. No other continent performs better.
The Pitfalls of Africa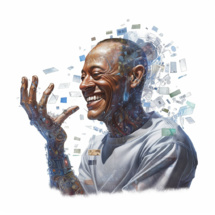 Of course, there are also pitfalls – palace revolutions, wars, poverty, poor access to education and the internet – but these are diminishing as Africa races towards the future, often stumbling along the way. It must be said that the transition from a "terra incognita" to a modern civilization does not, and will not, happen smoothly. While colonialism has given way to independent countries, this independence was often only superficial, with economies largely orchestrated by leaders whose interests were well "managed" by former colonizers, either directly or indirectly through companies from these same countries. Factions, tribes, different dialects, and varying customs are grounds that encourage manipulation, and colonial powers have often played upon these differences.
So, the question is not whether you should be there or not, but rather when and how to be there or, in other words, what are you really waiting for now?
How to Approach This Market?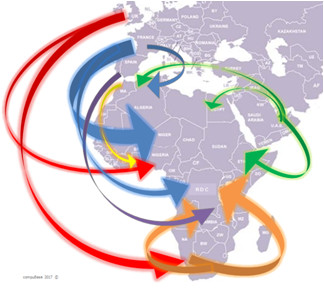 To approach this market, it's important to understand that Africa doesn't have just one culture, but multiple cultures. Africa has a significant informal economy, which has led to the financial draining of certain states (with a few rare exceptions). One must be both cautious and flexible about financial rules. You don't need to be present everywhere to cover the continent.
To cover Africa effectively, it's best to work with someone who knows the local customs and practices, but also importantly, understands your own customs and practices. China has already realized this and is often the number one IT supplier, but currently, it's just basic infrastructure.
The question is, who will provide materials and solutions with high added value? Europe is well-positioned both historically and geographically. However, its handicap is its own unwillingness and often its lack of humility. Asia, already present through China, is working on positioning itself, often via the economic hub of the United Arab Emirates. Africa requires both consideration and recognition, which can be provided by approaching partners in a more direct manner (with the help of distributors). It remains to be seen how many partners can be engaged.
Though there are 58 countries in Africa, each with its own unique characteristics, a zonal approach can still be adopted. compuBase considers there are 6 zones in Africa, each with between 2,000 and 6,000 partners, and each with its own characteristics (language, culture, common entry point, etc.). compuBase currently estimates that the total population of IT partners of a minimum economic size is around 20,000 - 25,000 companies. This number will at least double in the next ten years. During this commercial development period, distributors will of course be able to assist. There are just over 600 of them covering the African continent, either locally or from a third country.
Finally, there are also nearly 250 telecom operators who can provide good visibility and help with the sales of dematerialized services. More than just a continent with a promising future, Africa, with all its current opportunities, is an incredible platform for the growth of any internationally-oriented company.
compuBase Partner Database for Africa
Count by Main Business Model (one company can only be in one activity)
compuBase key targets for Africa
Count by the most requested targets
More information by Sub Africa regions
nota:
we have published in 2018 a report about ICT partners in Africa more information, even if it is not recent it could give you a good insight more information
here