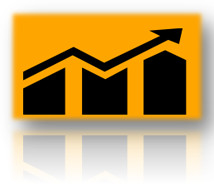 compuBase collects turnover information from official sources or directly from the company's decision makers. This information can be supplied in three international currencies - the Euro, the pound Sterling and the US dollar.
We can provide the actual turnover figure, but for statistics and for targeting purposes we generally use turnover range to facilitate the creation of company selections.
Below you will find the volume of company profiles currently available in our database for turnover ranges in the 3 international currencies we record.
Volume of companies by turnover range in Euros
Volume of companies by turnover range in Pounds Sterling
Volume of companies by turnover range in US Dollars