For obvious reasons, the military sector is traditionally a bit apart. National preference is de rigueur there. It is therefore a sector for which having local IT partners is essential. The study above presents the typology.
Volume of ICT Partners addressing the Military Defense Market by country and activity.
Just click on a cell to open the targeting tool!
THE 10 MOST ADDRESSED MARKETS FOR PARTNERS WORKING FOR THE MILITARY & DEFENSE MARKET
The partners working with Military and Defense markets usually work also in preference with the following sectors
Naval Industry
Raw Materials Extraction - Mining
Aerospace
Security
Energy & Utilities
Fishing
Press- TV - Cinema - Media
Agriculture, Biotech
Research - Scientific - Life Sciences
Chemicals - Oil
This ranking is defined by comparing the percentages between the markets addressed by all partners to the dataset of ICT partners addressing the Defense and Military Market
THE TOP 10 MARKETS IN VOLUME OF ICT PARTNERS ADRESSING MILITARY - DEFENSE MARKET
Takes into account the just volume of partners addressing Military - Defense Market (volume instead of penetration as above)
Medical - Health
Bank and finance
Industrial Equipment
Government - State
Education / Training
Government Bodies
Distribution - Retail
Transport
Aerospace
Telecoms
This ranking is defined by comparing the top markets in volume for those addressing also the Defense and Military Markets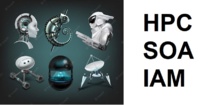 THE TOP 10 TECH SKILLS THAT OVERWEIGHT THE MARKET OF ICT PARTNERS ADDRESSING MILITARY - DEFENSE MARKET
Takes into account the percentage of partners addressing Military - Defense Market (compared Tech skill penetration in weight)
High Performance Computing (HPC) - High availability (HA) (new)
SOA - Service Oriented Architecture - Microservices
Blockchain
IAM - Identity and Access Management - IDAM
Governance, risk management, and compliance (GRC) - GPRD - Data Privacy
Smart City - Smart Home (new)
Social Network Services / Collaboration
Geography - Cartography - GIS
AI - Artificial Intelligence, Neuronal Syst., Deep Learning, Machine Learning
SCM - Supply Chain Management
This ranking is defined by comparing the percentages between the Technical skills by all partners to the dataset of ICT partners addressing the Defense and Military Market
FURTHER LINKS THAT MAY INTEREST YOU