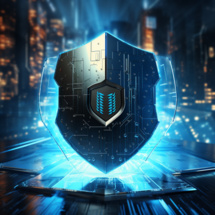 When a new expression starts to become popular one has to be extremely careful that everyone understands the same thing behind it.
One definition of an MSP could be : "A company commercializing remotely managed services, without owning the intellectual property or the infrastructure". As you can see, this is a rather restrictive definition and excludes hosting companies, ISVs and telecom operators by only taking into account companies that actually resell services.
Another definition might be "A company commercializing their own or third party services managed remotely" which would of course be more relevant, but the problem would be that since it is a much broader definition it would have to systematically include exceptions.
So, how can we define what an MSP is?
One of our studies on Cloud skills revealed three activities that stood out from the rest: Outsourcing (facilities management), hosting, and integration of software solutions. These are currently activities that are most apt for service solution commercialization by third parties.

MSPs (Managed Service Providers)
The term "
MSP
" actually refers to a quality rather than an activity. It describes the ability to resell a hosted or managed service, such as a cloud solution for network administration, message hosting, web services, or SaaS solutions.
An MSP is skilled in selling these services on a regular basis using cloud technology, and has the necessary human resources to provide consultancy and client support, as well as manage and invoice clients.
The concept of "quality" encompasses a wide range of activities as long as third party solutions are used for commercialization. For example, a hosting company that includes third party solutions in its offers, such as SaaS or cloud solutions, can be considered an MSP.
MSP - the most debated IT acronym?
Define your MSP target and filter it according your need
Volume of partners by Cloud Services proposed
MSPs by vertical market addressed
Create Your Own MSP Target With
Our Online Selection Tool
compuBase has developed a sophisticated yet easy-to-use Partner-selection tool. It allows you to set your own partner target and instantly get a count of potential MSP Partners in a given region or meeting other criteria. The counting functions are accessible without subscription.
OTHER LINKS THAT MAY BE INTERESTING TO YOU