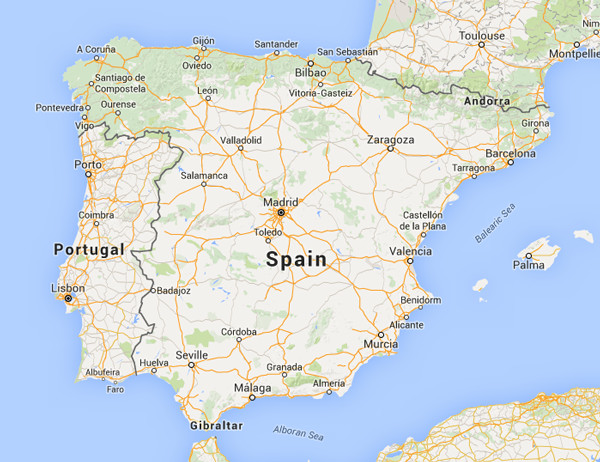 ICT Market Tendencies
One of the top five European countries, the Spanish ICT market reflects well the fact that the country was one of the most affected by the credit crunch and the real estate crisis. Its IT weight is similar to that of Italy; nevertheless, their international trade policy is radically opposite: while Spain is very open towards the South American countries, Italy keeps an insular and rather isolated approach with regards to trade.

Spanish ICT distribution channel activity is concentrated in 2 main regions -- Madrid and Catalonia -- where two thirds of the ICT headquarters are located (mainly Iberic headquarters covering Spain and Portugal). This concentration increases competition between the distributors, which, coupled with the current economic situation, will eventually lead to a considerable decrease in the volume of channel players in the near future. SMBs continue to remain one of the main sales targets, with 70% of coverage by resellers

For the past four years the software and service sectors have experienced a high growth rate, a trend that has radically changed due to current market conditions. The best opportunities in terms of applications software are vertical applications, communication software and security software. ERP/CRM re-equipment and BI are also still sought after. Management and content security has registered a healthy growth trend, together with online services, virtualization and infrastructure software.

With the maturing of the Spanish market, companies are experimenting in the use of SOA, which is also becoming more popular in Spain, following the other major European countries' model. At the same time, SaaS and Cloud computing are also gaining the confidence of the B2B users. A change in the structure of services is therefore expected in the near future.

The telecom market is driven by the expansion of mobility, data transmission and internet based services. Convergence between the IT and the telecom sectors has been achieved. A unified communication, data and application level has also become a fact. Spain remains the fastest growing market of the EU5 due to its strong mobile market.

Outsourcing is also stronger than ever for reasons of cost reduction. Nevertheless, the penetration rate of BPO remains lower when compared to other European countries. In parallel, the overall consumer electronics market shows signs of slowdown due to current economic conditions; there is still high demand for new technologies and leisure products.


The following image shows the concentration of ICT partners in our database for Spain.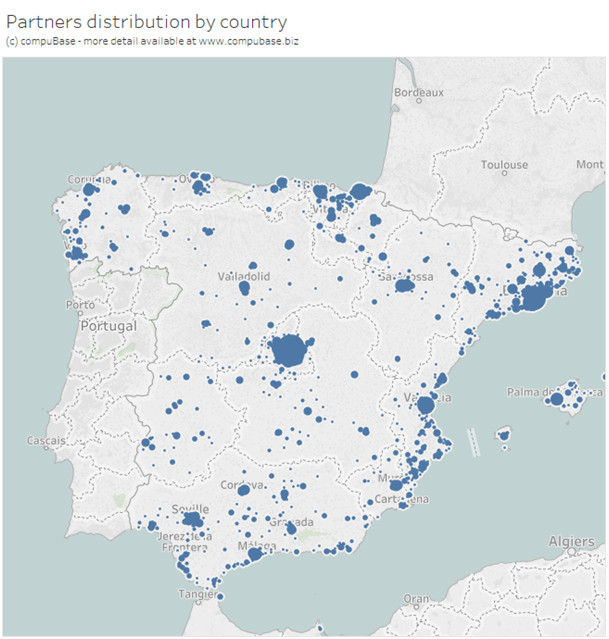 Click on the image to open selection in our targeting tool

Database Spain - Click on any cell in the table to see the corresponding selection
| | | | |
| --- | --- | --- | --- |
| | Create your own company selections in Spain >>Here | | For a specific target of ICT players for Spain >>Contact us here |
FURTHER SOURCES OF INFORMATION
Distribution players:
ESPRINET S.L. ESPAÑA ; TECH DATA S.A. ESPAÑA ; INGRAM MICRO S.A. ESPAÑA
IT Channel Press & Players:
Channel Partner.es ; Redes Telecom.es (BPS) ; Computing.com.es (BPS)
Public organisations & Useful Associations:
Spanish Association of Electronics (Secartys.org) ; Asociación Española de Empresas de Multimedia (ASEDEM) ; CAMERDATA ; AMEC.es
USEFUL LINKS
OTHER LINKS THAT MAY INTEREST YOU