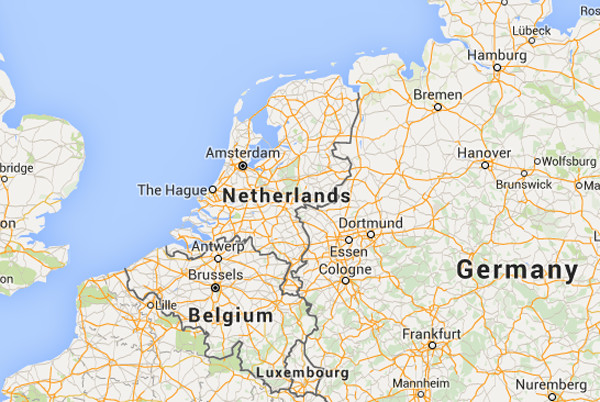 ICT Market Tendencies
Being one of the EU's founding members, the Netherlands also plays a strategic role in the Northern region's economy. The country is an important distribution hub for all neighbouring countries, including the entire Benelux region and all Nordic countries.
At the same time the Netherlands is the sixth-largest European country, representing around 5% of the total ICT EU market. The IT & Telecom activities are outsourced mainly to India and Eastern Europe.
ICT distribution players are thoroughly spread out across the country. However, there are four important developing regions: Amsterdam (with the most numerous channel players, mainly in the content industry), Utrecht (mainly computer services firms), Zuid-Holland (La Haye and Rotterdam) and Noord-Brabant. The channel is mainly composed of resellers (24%) and service companies (46%). Software publishers (16%) and manufacturers (6%) have decreased in volume in the past few years. Indirect distribution prevails and the number of VARs is growing constantly (currently representing 25% of the total channel).
The hardware business is mostly concentrated in Eindhoven and Venlo. Main business areas are standard and business applications, as well as networking software. Gaming and other leisure software are quite popular on the B2C market.
The increase in services is strongly connected to the economic situation. The sector's development relies on further consulting in CRM and ERP, other software maintenance, especially destined to the SMBs. Sub-contracting will remain low profile this year, due to financial constraints. On the other hand, e-commerce is expected to gain more weight.
As for the telecom market, 85% of its activity is dedicated to services, with the other 15% divided between telecommunication products and equipment. The B2B segment represents two thirds of the total telecom business. The products most in demand on the consumer electronics market continue to be high-end electronic products.

The following image shows the concentration of ICT partners in our database for the Netherlands.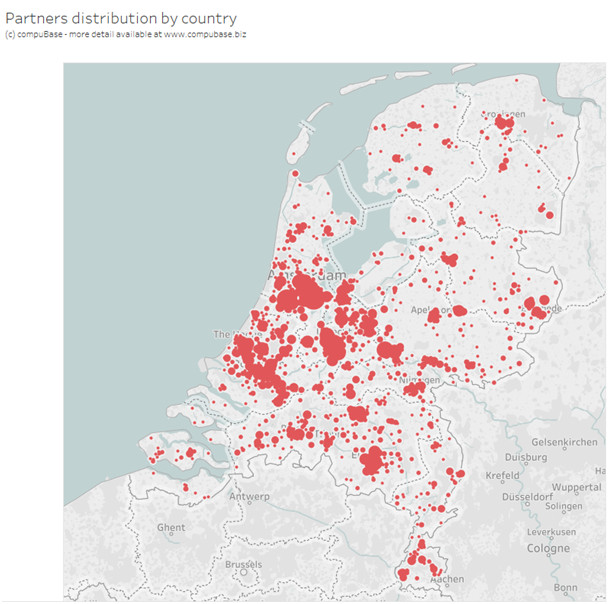 Click on image to see selection in our targeting tool
Create Your Own Counts For Netherlands With
Our Online Selection Tool
compuBase has developed a very powerful but easy to access tool. It allows you to perform targeting and instantly know the volume of potential partners for your activity. The counting functions are accessible without subscription.
FURTHER SOURCES OF INFORMATION
Distribution players:
ALSO NL ;
COPACO NEDERLAND BV ; INGRAM MICRO BV ; ACAL BFi NEDERLAND BV
IT Channel Press & Players:
CRN (VNU) ; ComputerWorld.nl (IDG) ; Dealer Info.nl (SALA COM.)
USEFUL LINKS
OTHER LINKS THAT MAY INTEREST YOU