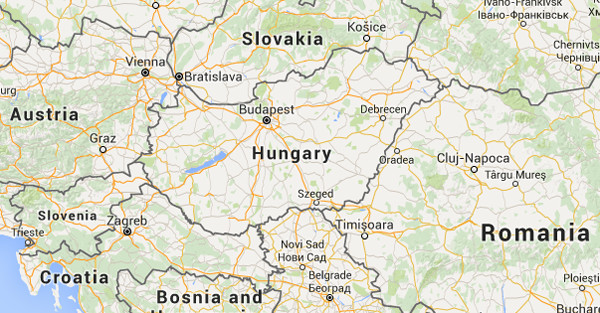 ICT Market Tendencies
ICT represents one of the engines of the Hungarian economy, with a relatively high contribution to the country's GDP (around 8%). Although a rather small market, it remains one of the most advanced in Eastern Europe and the very first to have made the transition from central planning to a market economy.

Resellers and service companies dominate the Hungarian ICT distribution system, with a proportion of 40% and 45% respectively, while manufacturers represent only 5%. Most activities are concentrated around the capital city Budapest, where the largest distributors' headquarters can be found. VARs account for 47% of the channel partners. B2C e-commerce remains under 1% of the total retail business revenue.

The demand in the Hungarian market currently concentrates on desktop and system hosting and operating services, as well as business applications. The software market is one of the fastest growing IT segments in Hungary; its proportion grew considerably in the past two-three years. The country has a strong position in IT data security and data protection and character recognition software as well as in bio-informatics. The demand has also been growing for business intelligence applications, data management applications and ERP solutions for SMBs.

The large outsourcing companies in Hungary offer more outsourcing services (by means of offshoring and nearshoring), especially in the telecommunications sector.

As regards the telecom sector, embedded mobile applications and software development for mobile devices are key drivers. The telecom market continues to expand, driven by strong demand. Wireless communication is also an important growth factor. The PABX market is rather mature as well, due to a strong presence of some well-known brands.

The following image shows the concentration of ICT partners in our database for Hungary.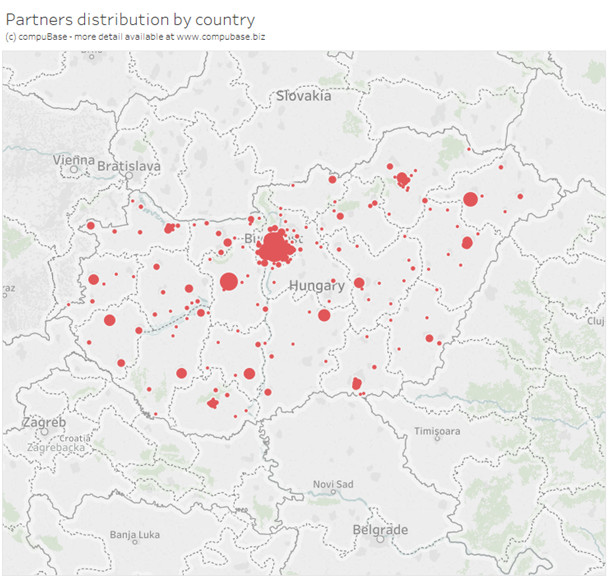 Click on image to see selection in targeting tool
ICT partners Database Hungary - Click on any cell in the table to see the corresponding selection
Create Your Own Count for Hungary with
Our Online Selection Tool
For further information about our channel statistics and services Contact us here
compuBase has developed a very powerful but easy to access tool. It allows you to perform targeting and instantly know the volume of potential partners for your activity. The counting functions are accessible without subscription.
FURTHER SOURCES OF INFORMATION
-Distribution player:
RRC Hungary KFT ; YOUNG B.T.S KFT ; EXPERT COMPUTER KFT ; COMPUTER EMPORIUM KFT
-IT Channel press & players:
BBS-INFO KÖNYVKIADÓ ÉS INFORMATIKAI, SZAK KIADÓ...
- Public organisations & Useful associations:
IDC, ICT Association of Hungary (IVSZ), HUNGARIAN Association of Content Industry (MATISZ)
USEFUL LINKS
OTHER LINKS THAT MAY INTEREST YOU