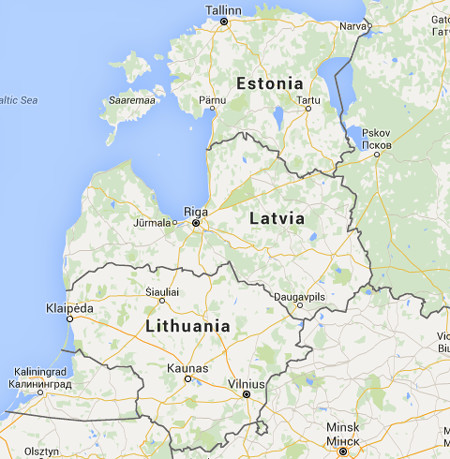 | | | |
| --- | --- | --- |
| | | |
| | | |
ICT Market Tendencies
The three Baltic countries have similar development, and share the same economic and ICT trends. The ICT sector is mainly driven by strong investments from the government and EU financing programs, thanks to the quick access to the Western European market. However, the private sector provides the demand for new technology, especially in large companies. These very small markets easily managed to catch up with the Western development trends. The total estimated market size for the Baltic countries is 3.6 billion EUR. At present Estonia represents around 26% of the ICT Baltic market, Latvia 34% and Lithuania 40%. Regarding IT export activity, Estonia seems to be the most focused on external relationships; an average Estonian company exports 33% of its IT services. Latvia's average export rate is 22%, while Lithuanian companies are much more domestically oriented, exporting only around 13% of their IT services (far below the Baltic average of 23%).The ICT sector receives approximately 15% of all FDI in the Baltic region.
Hardware sales account for more than half (approximately 60%) of the total IT Baltic market; software sales and IT services represent 15% and 25% respectively. In terms of software use in Baltic companies, ERP and CRM systems are used in less than 25% and 15% of the companies respectively. Large companies are more likely to be using them then the small ones. Large firms are considered to be five times more reactive towards the market's changing than small ones, as the use of ICT involves high fixed costs and investments; SMB companies have more limited financial possibilities. The SOHO business lacks specialists and software adaptation offers are inadequate. There are some specific issues linked to standardizing interfaces to enable IT systems in micro- and small enterprises to be connected to the large enterprises.
e-business and e-commerce solutions are also one of the main current challenges for Baltic companies. Lithuania has the most advanced telecommunications infrastructure in the region (EDGE technology, 3G+ mobile advanced communications infrastructure). It also has a very high mobile communications penetration rate. Sixty percent of the largest ICT service companies are based in Lithuania.
The ICT database for Estonia, Latvia and Lithuania
Volume of company profiles available from the compuBase database for North Africa
Create Your Own Counts on Nordic And Baltic countries With
Our Online Selection Tool
compuBase has developed a very powerful but easy to access tool. It allows you to perform targeting and instantly know the volume of potential partners for your activity. The counting functions are accessible without subscription.
FURTHER SOURCES OF INFORMATION
Distribution players:
Estonia:
ORDI AS ; ALSO EESTI AS.
Latvia:
TILDE SIA ; BALTIC DATA ; ELKO GRUPA AS.
Lithuania:
UAB ACC DISTRIBUTION ; ASBIS LITHUANIA
Public organisations & Useful Associations:
Ministry of economic Affairs and Communications (MKM Estonia), Latvian Information and Communications Technology Association (LIKTA), Information Technologies Institute (ECDL Lithuania)
USEFUL LINKS
OTHER LINKS THAT MAY INTEREST YOU