A reminder:
Scoring makes it faster to detect interesting members of a selected group by giving them a score. The score is determined by comparing specific attributes of the group members to those of a selected control group.

Put more simply, in business it is a way to identify more quickly companies that have a strong similarity to a target group.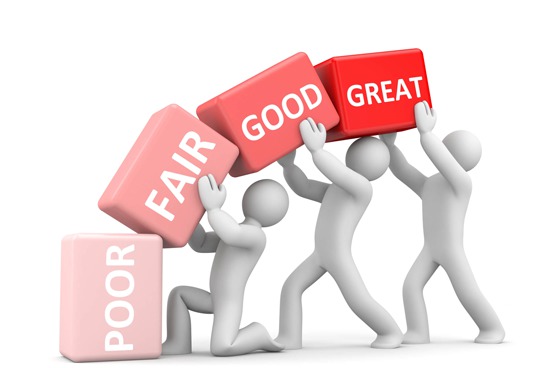 Why should this be of interest to you?
Mass marketing is well adapted to large, low value markets. The constant development of new professions in IT and digital businesses makes it ever harder to identify specific market players. Jobs, target markets, skill sets and business models vary so much from one company to another.

Of course using marketing to target still works, but there is a better way, especially if you have the time and if the unit cost of recruitment is high. This is where scoring can help.

The ultimate aim of scoring is twofold:
To increase ROI on your operations
To reduce the time spent on operations
How does it work?
To do a scoring you first need a sample group of companies with which you already work well or at least with which you are convinced you would work well.
Two situations where a scoring operation would be the answer:
"I have 300 partner companies that work very well with a specific product range. I need to find 300 more."
or
"I want to recruit quickly, and with a good ROI, companies with a strong potential to sell a specific
technology
."
To perform a scoring we:
- Study either companies like those in your control group, or those that work well with a specific
technology
.
- Identify attributes of interest (eg : target markets, TO structure, brands resold, skill sets...) We can make comparisons on over 250 different attributes.
- Study the target database (eg : B2B
resellers
) and look at each company to see the number of attributes they have in common with the control
group.
- Give each company a
score,
indicating the level of correlation for its attributes with that of the control group.
The end result is a datafile of companies where each one has a score.
Why is this efficient?
The way to measure the efficiency of this method is by ROI: in other words, the effort required to arrive at a given result. Scoring is efficient because it has a good ROI, but this is not the only advantage. Scoring can also reduce operation time, and in the digital and computing sectors in general, everyone knows that being "agile" is a key to success.
A short case study:
A company offering Cloud services wants to recruit new partners. This company already has 321 active partners and wants to find 50 new ones. There are two possible ways to do this:
1. Buy a datafile of companies using the appropriate selection criteria to define a suitable target, then run a telemarketing operation on the target.
To target its partners, the company wants to reach out to those that already distribute this kind of solution (Cloud services) but also those that could do so, as this is an emerging market. With this method, the company opts for a target of 2000 companies of which it hopes to contact 1200 by phone to detect any potential business opportunities.
2. Score a database of potential partners against the attributes of active partners, and then run a telemarketing operation on those with the best scores.
With this method we will « match » the company's partners with our database (estimate a matching rate of about 60%), then, using their data profile, we study their specific characteristics and give the rest of the target database a score which reflects their discriminating characteristics.
This gives us a group of scored companies. We then deliver the top 50% of this group to the client for their telemarketing operation (around 1000 companies) which will deliver results as good as those for the call campaign to 2000 companies.
To summarize
The cost of a scored database will be greater than that of a non-scored database, but it will still be cheaper than a telemarketing operation that takes twice as long. Your telemarketing operation will be shorter, will cost less and for an almost identical result.
Want to find out more?