This is based on three principles: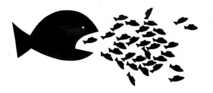 ​
It strengthens the power of negotiation with major manufacturers; the bigger the company, the more weight it has in the negotiation process.
It increases the volume of offerings in a traditional catalogue, thereby compensating for the constant erosion of profit margins
It helps with conquering new markets or new skills when a product or solution moves out of a niche market
However, for a few years now, targets for acquisition have been a rare thing. Niche markets are becoming micro-niche markets. A time of mega-mergers between distributors is on the horizon, because the business models have evolved. The Cloud and dematerialization have dealt the channel a new hand, but above all, there are new major players emerging: Amazon, Google (with Walmart) and others are now taking a serious look at BtoB IT distribution.
When talking to distributors, one gets a real sense of the dilemma their business model creates:
On the one hand, good management of a point of sale takes time and resources, but there are fewer and fewer "good points of sale" (as defined by the annual turnover on a current catalogue). It has to be said that mergers are common among resellers too, especially for those created in the 80's.

On the other hand, to really work what Anglo-Saxons call «the long tail » - ie: a large number of partners with a low turnover – a distributor model that contents itself with simply opening an account, almost no transaction authorization, and marketing that is reduced to manufacturer-sponsored emailing campaigns, is simply no longer appropriate.

Following years of reducing the marketing funds for their distributors, manufacturers are increasingly contributing to this phenomenon themselves.
It has to be said that distributors (with the passive complicity of the manufacturers) often took advantage of what seemed more like back margins than real funding for sales development.

The underlying problem is that no one is interested in distribution managed solely via Amazon or Google - neither the distributors nor the resellers –but if things go on as they are today that is what will inevitably happen.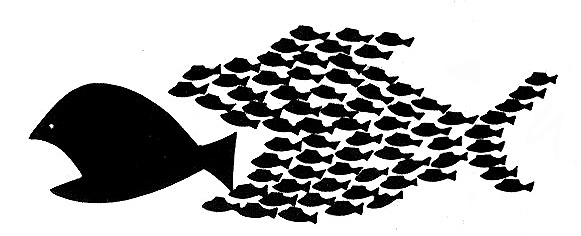 Unfortunately, people learn very little from history, and the history of the IT market has plenty of examples not to be followed!
First there's Novell who, in order to save their bottom line, concentrated all their energy on the major accounts, leaving SMEs and very small companies to Microsoft. We all know how that ended...

But I think that the example that is closest to what distributors are experiencing today, is that of Dell's arrival in indirect distribution. Dell, for those who may have forgotten, initially wanted to "eliminate distribution" and was, for some time, the flagship of direct sales. To do this, Michael Dell set up a system of data analysis and, with some web development, high performance management of online sales.

Such an efficient system ultimately met with an unexpected market of IT companies whose primary activity wasn't distribution, and who didn't want to waste time debating the margin on a PC or a server. "I'll give you the Dell price" became a sales argument.

As Dell was the champion of data studies, they soon realized that a growing number of their clients were in IT, and so what was bound to happen in the end, did eventually happen - Dell developed an indirect sales policy.
Admittedly it was, at first, completely different to that of traditional manufacturers, being based on a direct relationship with the resellers, without distributors, and with more of a retro-commissioning approach, but the rot was setting in…It didn't take long for distributors to come knocking at Dell's door, to the dismay of traditional manufacturers.

Many didn't survive because Dell's business model meant it could be reactive in a way that the historical models couldn't match.

What does all of this have to do with distributors?
Dell had started out with the long tail approach. By developing a dynamic, cost-effective mode, based on low value orders, it was relatively easy for Dell to then win the high value accounts.
Major distributors today are racing headlong into a merger strategy that cannot go on much longer.
Our studies reveal that 77 % of resellers make less than 10% of their annual brut margin with distribution activities
[i]
Want to bet that figure is going to decrease?
The real work that lies ahead is reclaiming the "small partners", those that don't make a living from resale, but that need to have a resale activity for their services. What they need is a simple tool, partners that understand their profession (that is to say that at least know them and their market) and the support to develop their market.
If they don't want to find themselves rapidly having to negotiate with Jeff
[ii]
or Sundar
[iii]
, manufacturers are going to have to think about reallocating and reconverting their MDF into MTF – Marketing Transformation Funds.
Jack Mandard CEO - compuBase
---
[i]
compuBase study of 50,000 distribution players in EMEA, considering the % of TO made from distribution and an average margin of 15% on products resold
[ii]
Jeff Bezos – CEO Amazon
[iii]
Sundar Pichai – CEO Google
Other articles that may interest you