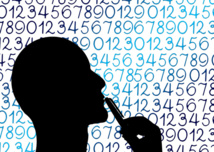 The majority of IT and telco companies in our European database have a fiscal year running from January to December.
In fact for Spain and Italy December is overwhelmingly the most common month to end the fiscal year.
The second most popular month to close the annual budget for each country is March.
Of Europe's top five countries however, the UK shows the most disparity when it comes to the enterprise financial calendar.


Summary of the percentage of companies in our database showing when their fiscal year ends by month and by country*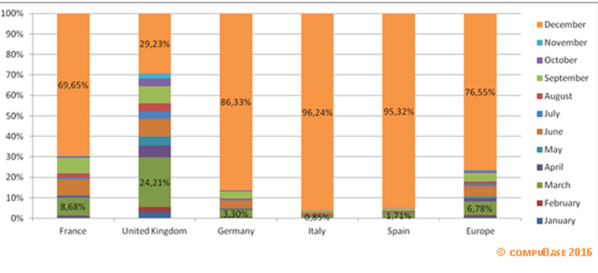 Click on graph to zoom
*Figures taken from a database of 59 768 IT and Telco companies in Europe.
The end of financial year is just one selection criterion available in our IT and Telco company database.
For further information about the other criteria available, or to request statistics or company counts for a particular country or activity
contact us here
.
OTHER LINKS THAT MAY INTEREST YOU