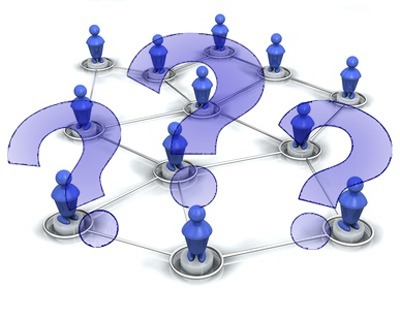 1) What we continue to wrongly call « distribution » has always known how to adapt to changes and there is no reason this won't continue to be the case.

2) Partners in digital transformation haven't been making their living from the distribution of IT solutions for some time now. In France, for example, for the 9 500 B2B players in distribution, resale represents less than 45%* of their annual turnover, and there are wide disparities. Overall, fewer than 15%* of distribution players have a margin structure principally based on a resale activity.

3) 98%* of enterprise clients are SMEs. These SMEs need relays for technological knowledge, because mistakes can be made just as easily in the Cloud as with on premises solutions, and their need to be assisted and accompanied will increase as the offer evolves.

4) Partners these days are nothing like the office equipment-cum-computer resellers' image one tends to have of them. Today's partners provide for the VM on the wholesalers' or Cloud suppliers' platforms, assess performance on resource comparators, sell enterprise transformation accompaniment services, integrate blocks and build SaaS solutions adapted to their clients' specific requirements, develop ad hoc connectors…

5) Distribution's problem is neither its image nor its know how. Most often it is a problem of "bandwidth". Firstly that of the internet (Parisians stop thinking that optical fibre is everywhere!), but also the "bandwidth" of the time spent on administrative obligations that our very, very, dear and indeed too dear State isn't resolved to reduce. In certain situations the choice of capitalistic strategy is simply whether to sell or invest.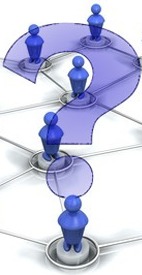 6)
Partners have won brand independence. Their « infidelity », due largely to the hesitant policies of some bigger players, makes them more reactive and less supplier-dependent. Any lack of innovation will be rapidly compensated by a broader and richer offering. Times of technological rupture are very favorable for partner recruitment.
7)
There are many niche markets and many more coming, which will allow the small players to remain small, agile and very profitable (Small, Wide and Beautiful).
8)
As competition increases, so will the need to find allies. Salesforce had the advantage over Siebel, but today there are 10…100 Salesforces. These new players can no longer act as if they are alone. Not to mention that Salesforce, the original one, has yet to publish an annual profit (only first quarterly profit), and will have to shape up if it doesn't want to be outflanked. The future bride has to look good her for potential suitor (Microsoft, Oracle, SAP? - The bets are open).
9)
Historical players can't shoot themselves in the foot, be they HP, IBM or Microsoft. These companies have built their existence on the reality of a distribution channel, and are putting all their weight behind the transformation of their partners – sometimes in a « do or die » manner. More than just an historical evolution, it is an absolute necessity for any player wanting to be or stay ahead. It's not possible to be in first place without partners or distribution. Dell, champion of direct sales, has already made drastic changes to its strategy, Salesforce will have to do so even more and Amazon already has over 1000 partners across the world.
10)
The digitalization of our society is only just beginning, thanks to the constant increase in technological power. IBM has just proved once again that it is still has what it takes. By engraving chips to 7nm, IBM has extended
Moore's Law
for a few more years. For the industry, this means more power in less space- the potential to create lots of new products and the need for new partners to distribute, implement and connect them.
If these 10 points still haven't convinced you we have others that will…
* source compuBase
Contact us
OTHER LINKS THAT MAY INTEREST YOU