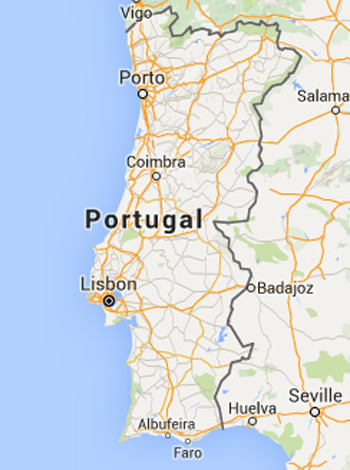 ICT Market Tendencies
An integral part of the Iberian Peninsula, Portuguese economic activity has long been sustained by strong cultural and economic ties with countries such as Spain (representing overall more than one quarter of commercial exchanges) and Brazil. In spite of a visible will to differentiate itself from Spain, the country remains strongly influenced by Spanish trade policy.
As Portugal is a relatively small market, its ICT market value represents barely 1% of the total EU market. However, GDP expenditure in the sector is around 6% on average, which is relatively high when compared to the top European countries.
Two thirds of the Portuguese ICT channel players are in resale, while 45% are dedicated to reselling as their main activity; the volume of service players has grown to 38%, while only 12% are software publishers. Half of the channel players are located in the capital area of Lisbon; Porto is the second most important area with an 18% presence of channel players. The others are unequally and granularly spread across the remaining Portuguese counties. Only 16% of them act both nationally and internationally on the market. Online sales methods are used by 24% of the channel population and continue to expand.
The hardware market is currently sustained by netbook sales, as is the case in every EU market. Meanwhile, the telecom market has expanded due to both fixed and mobile telephony. SMB firms tend to invest more and more in IT technology. The use of information technology is most apparent in vertical markets such as banking, financial (the most affected by the current crisis) and human resource services, while the building sector has one of the lowest penetration levels. The B2B sector also uses numerous security products and data protection application and services. Eighty percent of SMB companies and 99% of large corporations are reported to have invested in these types of products.

The following image shows the concentration ICT partners in our database for Portugal.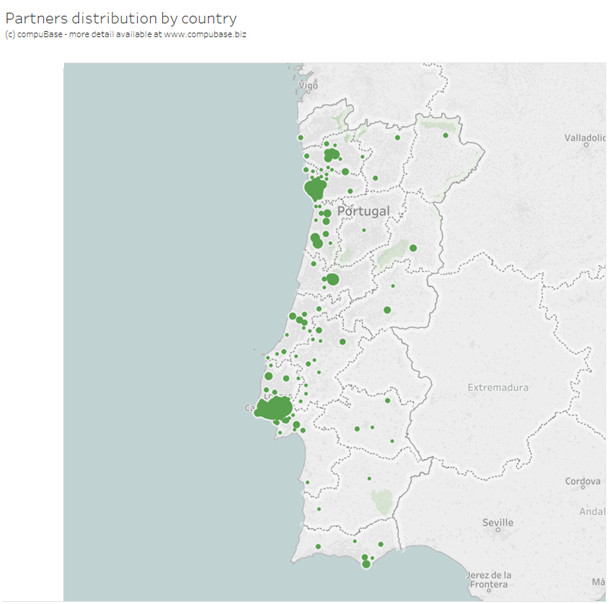 Click on image to open selection in targeting tool
FURTHER SOURCES OF INFORMATION
Distribution players:
TECH DATA Portugal ; CPCDI ; DATABOX INFORMATICA SA ; AFINA SISTEMAS INFORMATICOS SA
IT Channel Press & Players:
Computer World Portugal
Public organisations & Useful Associations:
Associaçao para a Promoçao de Multimedia em Portugal (APMP)
USEFUL LINKS
OTHER LINKS THAT MAY INTEREST YOU