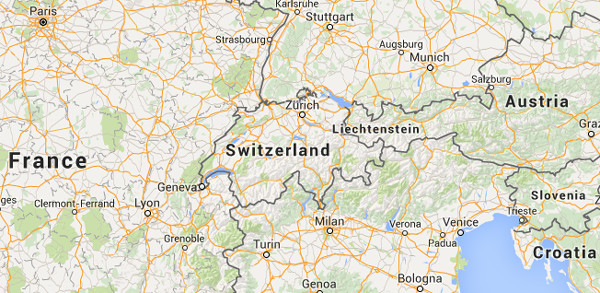 Macroeconomic data (2014 if not specified)
General Data
Macroeconomic Data
Area : 41,290 km²
GDP/capita: 96,073.99

€

Population : 8.379 million

GDP/capita vs. US: 156.72%

HDI : 0.93

GDP growth rate: +1.9%
ICT Market Tendencies
The Swiss resale part of the channel is dominated by on-request resellers (24% of all resellers) and independent resellers (about 14%). VARs also play an important role, representing 41% of all channel players. Traditional sales methods such as telesales and field sales are the two main sales methods (46% and 58% respectively). At the same time, on-line sales continue to gain weight (19%) in the channel.

With an estimated 21.5 billion EUR market, this industry is the third most important in the country and more and more multinational headquarters want to benefit from its business and tax environment. The Greater Zurich Area is considered the most attractive and the heart of the big ICT multinational manufacturers, followed by Geneva.

A highly-skilled and quality workforce, an advanced technological level, a moderate tax regime and an efficient administrative system, combined with unrestricted access to the European market and a multilingual population make Switzerland an attractive ICT destination. High labours costs tend to counterbalance the advantages, however, and moderate growth.
The Swiss market is characterized by strong business demand for high-end hardware and the latest software and security products, CRM, ERP, SCM, document management, content management, application service, and e-procurement; CRM and data storage solutions are two strong market drivers. However, more growth is also expected for financial applications, CAD/CAM software, systems security software and e-Government solutions. The SMB players are the main drivers for storage solutions, but large accounts will continue to expand their storage solutions as well.

Switzerland's traditionally healthy digital market is being further driven by strong demand for the latest technologies. With consumers becoming increasingly digital and thanks to the latest flat panel displays and multifunction products, retailers are reporting growth trends stimulated in an otherwise slow IT hardware market. Manufacturers of high-end digital equipment and systems will find a substantial number of clients in Switzerland. However, the rise in demand for digital cameras and digital video equipment is filling the gap. Sales of digital cameras, photo paper and over-the-Internet development increased by 30% in 2006 and will pursue the same trend in the following year.
FURTHER SOURCES OF INFORMATION
Distribution players:
ALSO Schweiz AG ; Tech Data Schweiz GmbH ;
INGRAM MICRO GmbH ;
Ecomedia AG ; ORIDIS AG
IT Channel Press & Players:
IT Reseller (COMPRESS INFORMATION GROUP)
Public organisations & Useful Associations:
ICT Switzerland Organization, Swiss Internet Industry Association (SIMSA)
USEFUL LINKS
OTHER LINKS THAT MAY INTEREST YOU