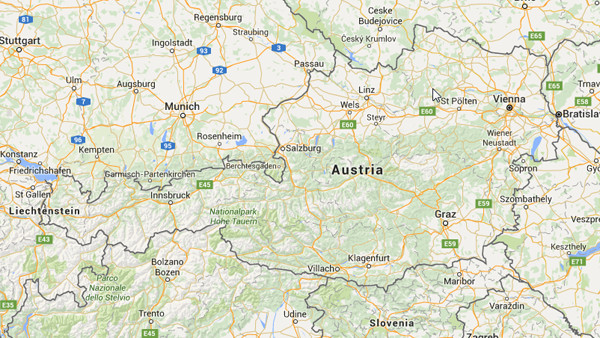 Macroeconomic data (2014 if not specified)
General Data
Macroeconomic Data

• Area: 83,870 km2

• GDP/capita: 57,366.55€

• Population: 8.546

million

• GDP/capita vs. US: 93.58%

• HDI : 0.885

• GDP growth rate: +0.4%
ICT Market Tendencies
Slovakia and the Czech Republic. Its economic and market model closely follows the Germanic pattern. This is the main reason why some IT companies are able to take advantage of its proximity with Germany or Switzerland to manage their Austrian businesses from a distance.
The Austrian ICT market appears to be international regarding the IT sector and is highly industrialized. Its size is estimated at 2% of the EU market, with an equal distribution split between the IT and the telecommunications sectors. The continuous development of new technologies together with the broadening of the market will contribute to stimulating demand for new applications related to networks, optical storage, image processing, multimedia services and more.
E-commerce sites, mainly SMB oriented, will also pursue their sluggish growth. Niche markets like security are also perceived as determinant factors for many of the top growth drivers in the IT market today, together with the virtualization, which opens the door to new business configurations; they also include Web related services and solutions, mashups and further composite applications.
Major projects also exist in the telecom area, with the development of broadband, wireless and mobile data services. The convergence of voice and data and the focus on Telematics also characterize the current Austrian telecom market.
FURTHER SOURCES OF INFORMATION
Distribution players:
Avenet Technology Solutions Oesterreich ; Ingram Micro GmbH ; Tech Data Österreich GmbH ;
ALSO Austria
IT Channel Press & Players:
Computer Partner (IDG) ; Computer Welt (IT VERLAG)
Public organisations & Useful Associations:
ADV Arbeitsgem. für Datenverarbeitung
USEFUL LINKS
OTHER LINKS THAT MAY INTEREST YOU